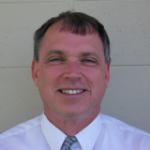 Mornings with Tim Crews
Tim Crews wakes you up with all your Classic Country favorites, fun trivia and lots of giveaways, weekday mornings! Mike Rypel joins him with all the local news and sports updates you can depend on. Tim is proud be doing mornings on the station where he started years ago. (We won't say how long…) Tim brings you updates from "The World of Racing" and "Garage Pass" with need to know information about NASCAR racing. There's only one for Classic Country…Country Legends 93.3 FM!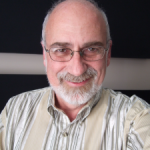 Middays with John Donavan
John grew up in the small historic town of Natchez Mississippi. He caught the radio bug early in life at age 13 and got his first "real" radio job when he was 15. He won't mention what year that was. Let's just say it was a few years ago. He has worked at radio stations in Mississippi, Alabama, Florida, North Carolina and here in East Tennessee.
John and his wife Ann like to hike, treasure hunt at thrift stores and just get lost in the mountains together. John is glad to be playing real country on Country Legends 93.3!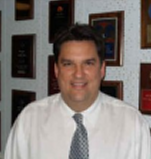 Afternoons with Ed Arnold
Ed Arnold drives you home each afternoon with updates on local happenings, Local News and Sports with Mike Rypel, and of course your Classic Country Legends! After a tough day at work, Ed makes the drive home a little less stressful!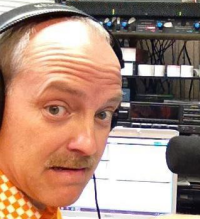 Saturday Morning Bluegrass with Doc Carter
Tim "Doc" Carter was born and raised in East Tennessee and has always had what he calls an "unhealthy love" of music. Although he never dreamed of broadcasting, he began helping Mike Hedrick with The Saturday Morning Bluegrass Show back in 2008. At that time Mike began using the nickname Doc on the air and it stuck. Doc became the permanent host of The Bluegrass Gospel Hour after the late Jimmy Strange asked him to take over in December 2011. Doc took over host duties of The Saturday Morning Bluegrass Show on a weekly basis in October 2012.
Sunday Mornings with Ed Bradley
For many years…Lakeway area listeners have enjoyed Sunday mornings on WMTN with Ed Bradley. Now he proudly brings you great gospel music and encouraging messages on Country Legends 93.3 FM! It starts early in the morning with the Sun Rise Hour at 5am all the the way til Noon with the Good New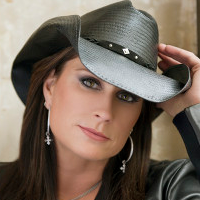 Country Gold with Terri Clark – Sunday Nights 7-11
Country Gold with Terri Clark is a 4 hour show hosted Terri Clark. Country Gold is music-intensive, with unique anecdotes from an insider who knows the music and the stars. Each week Terri is joined by a guest who brings their own personal tales about classic songs and stars. Terri takes phone calls from listeners around the country, answering their questions, and playing their requests. Country Gold spotlights classics from the late 1970s through the mid-'90